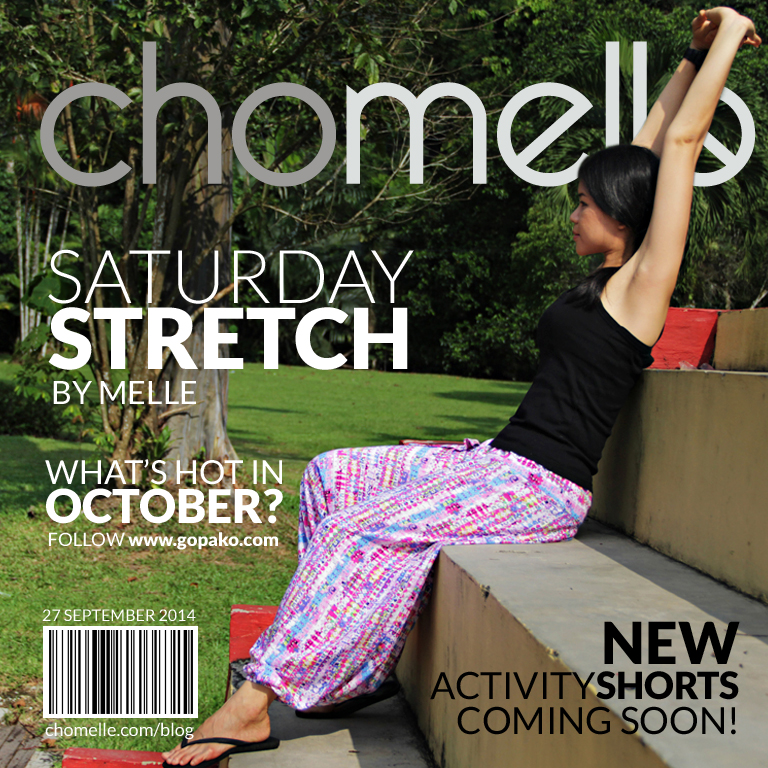 My respect goes to all fashion designers in the world. You guys are awesome!! Although I am not one of them, but I now know how crazy (in a good way) it is.
I am currently working on new harem pants by demand and also to stock up GOPAKO which has been running out of stocks for a month. Because I am working on my own, it takes me some time from picking the fabrics to drafting and sewing. Drafting the pants is pretty hectic because of the fabrication. Spun cotton or viscose is indeed very comfortable but it is a killer to draft and cut. Next, I have to send them for a special outerlock and unfortunately, their machine is under repair. A couple of days delayed. Darn my luck. Just this week, I managed to get all the pockets ready to be assembled on the pants. This is just step one.
Next, lots of research. Mood board. Mix and match arrangement. Props preparation. Fuh~ I have to organize all these for photoshooting which I enjoy most. I love planning and organizing my work. I am supposed to have a beautiful girl friend of mine to be my model, but understandable that she is packed with her schedule. I can't wait and needless to say I can't afford to hire a model just yet. With no choice, I have to be my own model. Yikes, so embarrassing to strut, strut, strut and pose. But I did some wonderful stretching though. Click here for some stretching exercises which I personally find them useful for runners as well as daily activities.
Above is one of my favourite shots. Not professionally taken but, okay-lah. Boleh pakai. Geez, so uncomfortable I felt like a clown more than anything else. So tiring – no joke. Hats off to all the models out there.
I will also be launching a new activity shorts in October which got me absolutely thrilled. They are made with lycra with fold-over waist band and are manufactured in size S, M, L and XL. Do check out GOPAKO in October for more information.
Next will be marketing and publishing. So many things in hand. So many to learn. So excited. So not ready. Mixed feeling.
There's a saying. What we learn becomes a part of who we are. I hope you enjoy learning as much as I do. Have a nice weekend. ~ Melle